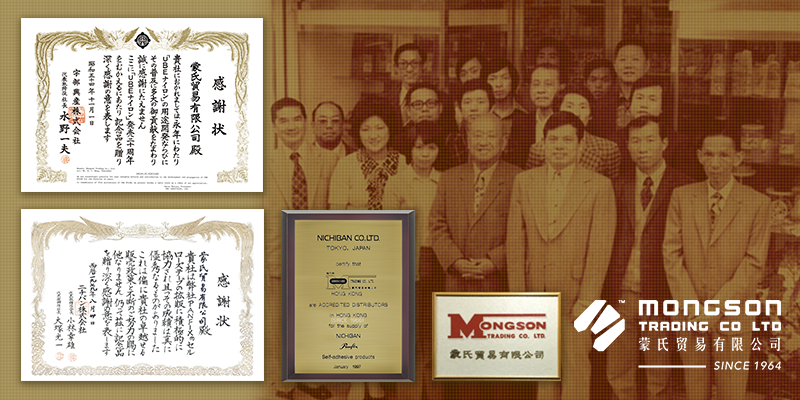 Established in 1964 by the late Mr. Mong Wing Cheung, the grandfather of the current CEO, Mr. Chris Mong, Mongson has been operating as the accredited agent for Japanese tape and stationery brands for 50 years. The company has accumulated 3 generations of extensive experience in providing our customers with the best quality and services available. With our hands-on management team, experienced staff and close ties to our carefully selected business partners, Mongson has effectively positioned itself to meet the diverse requirements of all its clients in Hong Kong, Macau and China.
While we specialize in the business of product sourcing, importing and shipping, marketing and brand awareness campaigns, our sister company, Never Second Company Ltd handles the sales and distribution of our extensive product portfolio. Established for over 40 years, Never Second has its own sales team, delivery team, logistics, and warehouse facilities.
Our values form the basis of our company culture, business strategies and brands. We pride in building and having a solid foundation. We aim to deliver and grow long-term relationships with our business partners and provide mutual benefits to our customers.